Pressfore Preloaders Plugin Documentation
Description
It is handy little plugin for displaying preloading animation. There are several animations to choose from along with options for setting animation color and background color, and also you can choose to disaply preloading animation everywhere, or just on posts or pages.
Download Pressfore Preloaders plugin from wordpress.org:
Getting Started
After installing and activating plugin, to enable it and to configure animation and colors navigate to WordPress back end > Appearance > Customize > Pressfore Preloaders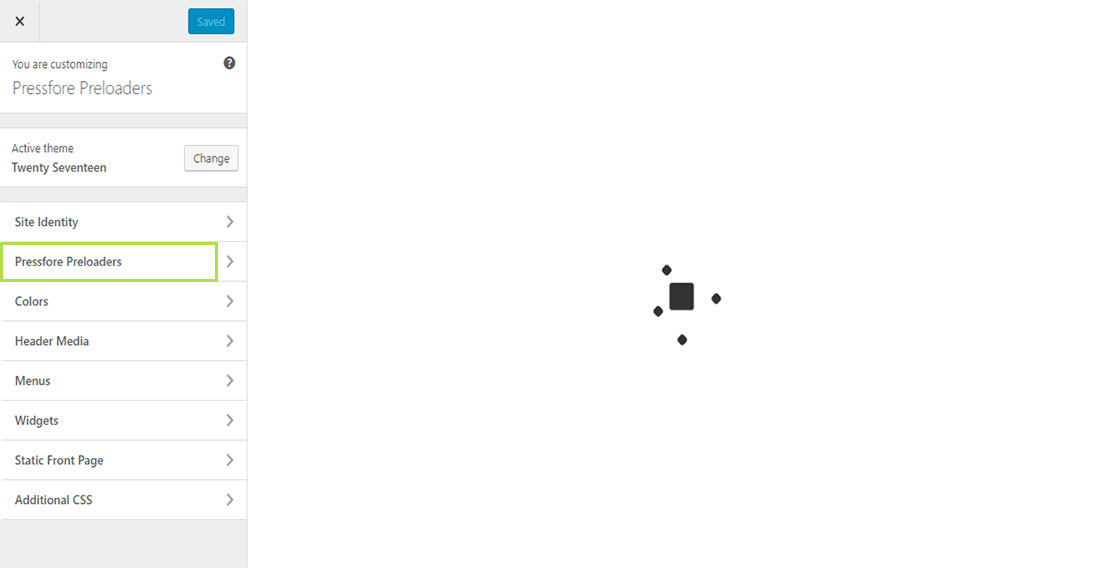 Plugin Options
All options are self explanatory, but we will cover them briefly.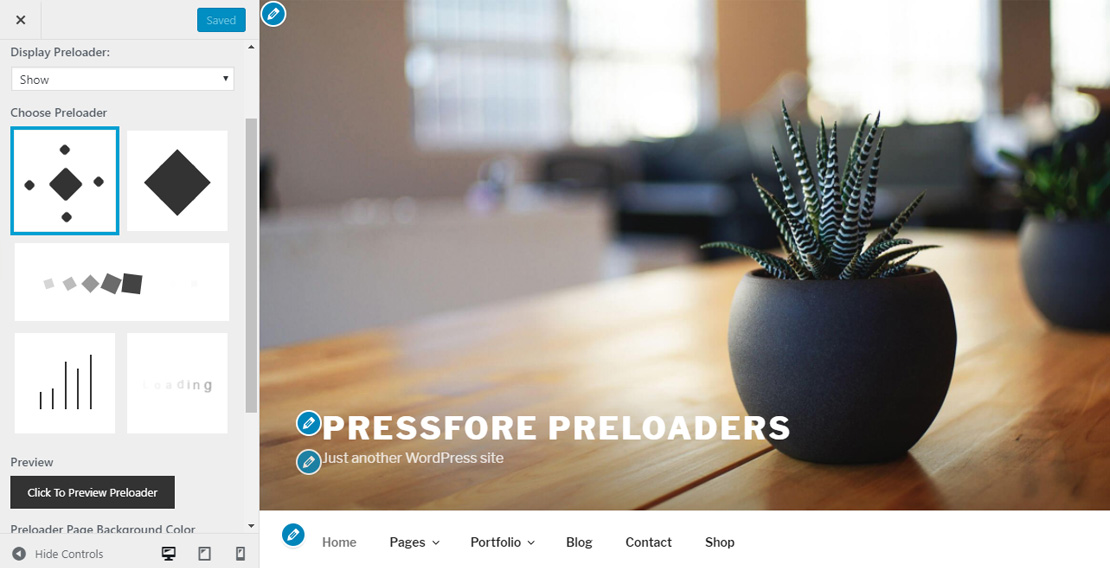 Available options:
Display Preloader (show / hide)
Choose Preloader (choose preloading animation)
Preview (Click To Preview Preloader)
Preloader Page Background Color (set preloader background color)
Preloader Parts Color (set animation color)
Show Preloader (Everywhere / On Homepage / On Pages / On Posts)
Copyright
Copyright © 2017 Pressfore